This site is still being built up – here we will share illustrations related to climate psychology in German and English language.
Dise Seite ist im Aufbau – wir teilen hier Illustrationen im Zusammenhang mit Klimapsychologie in deutscher und englischer Sprache.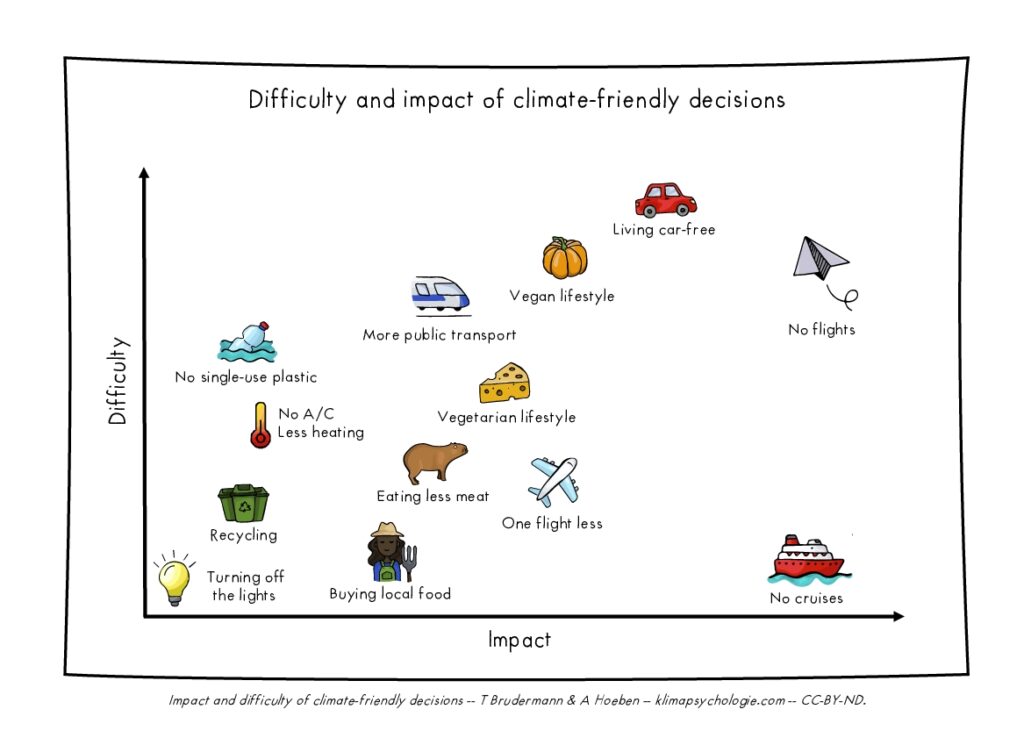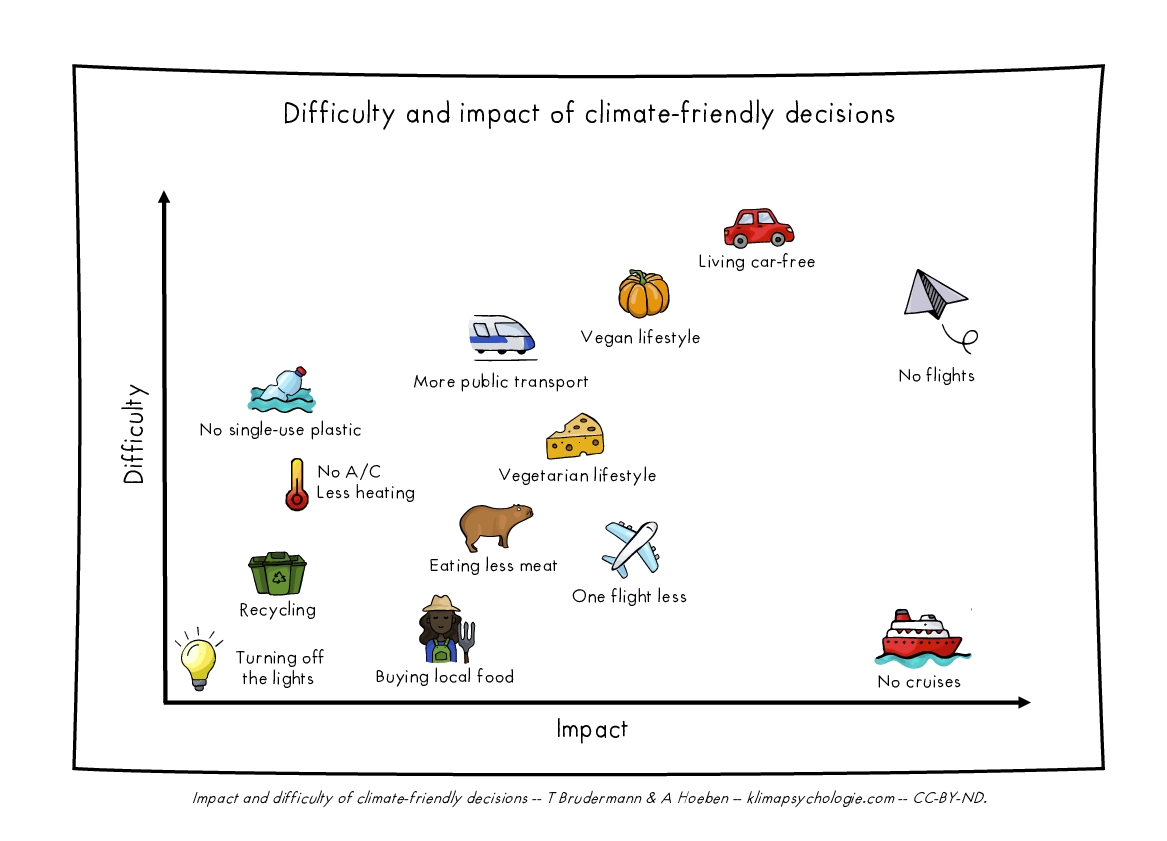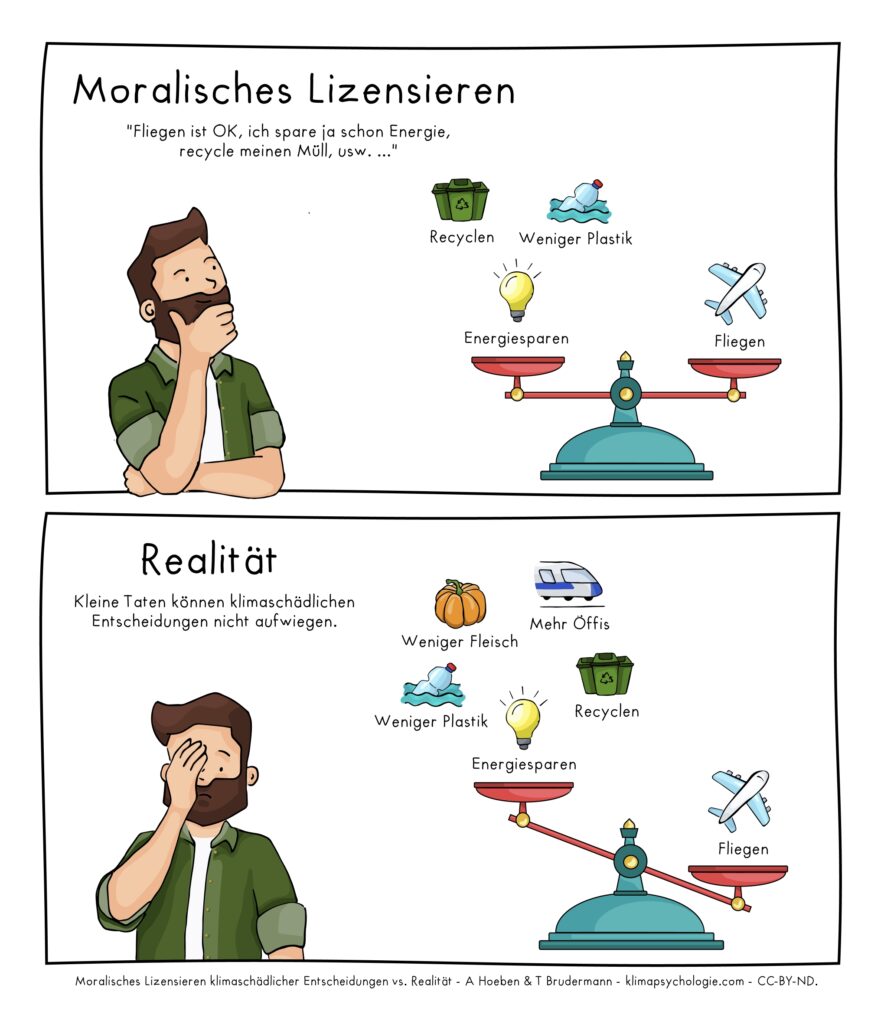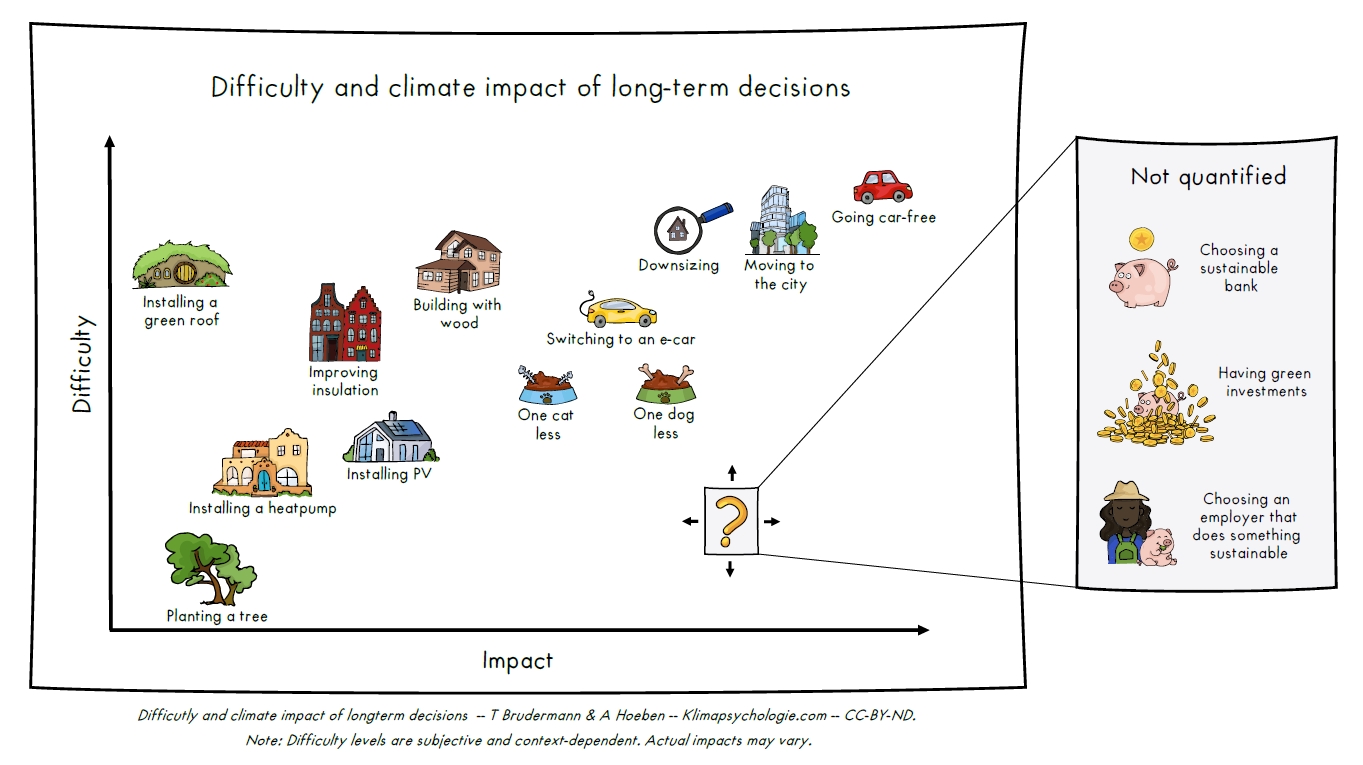 Difficulty and climate impact: An attempt to illustrate decisions with long-term relevance.
The quantification of single decisions was more difficult compared to day-to-day decisions and synthesized from various sources. There is considerable variance, and the devil definitely is in the details. The positioning of elements is therefore a rough indication. Examples: The performance of EVs is highly dependent on the electricity mix; the emission reductions coming from a heat pump depend on which heating system is replaced. Difficulty is subjective and context-dependent. Examples: Living car-free is easy for a student in a European city, and very difficult for a single-mom on the countryside; wooden buildings or green roofs are also a question of money and not everybody can afford that.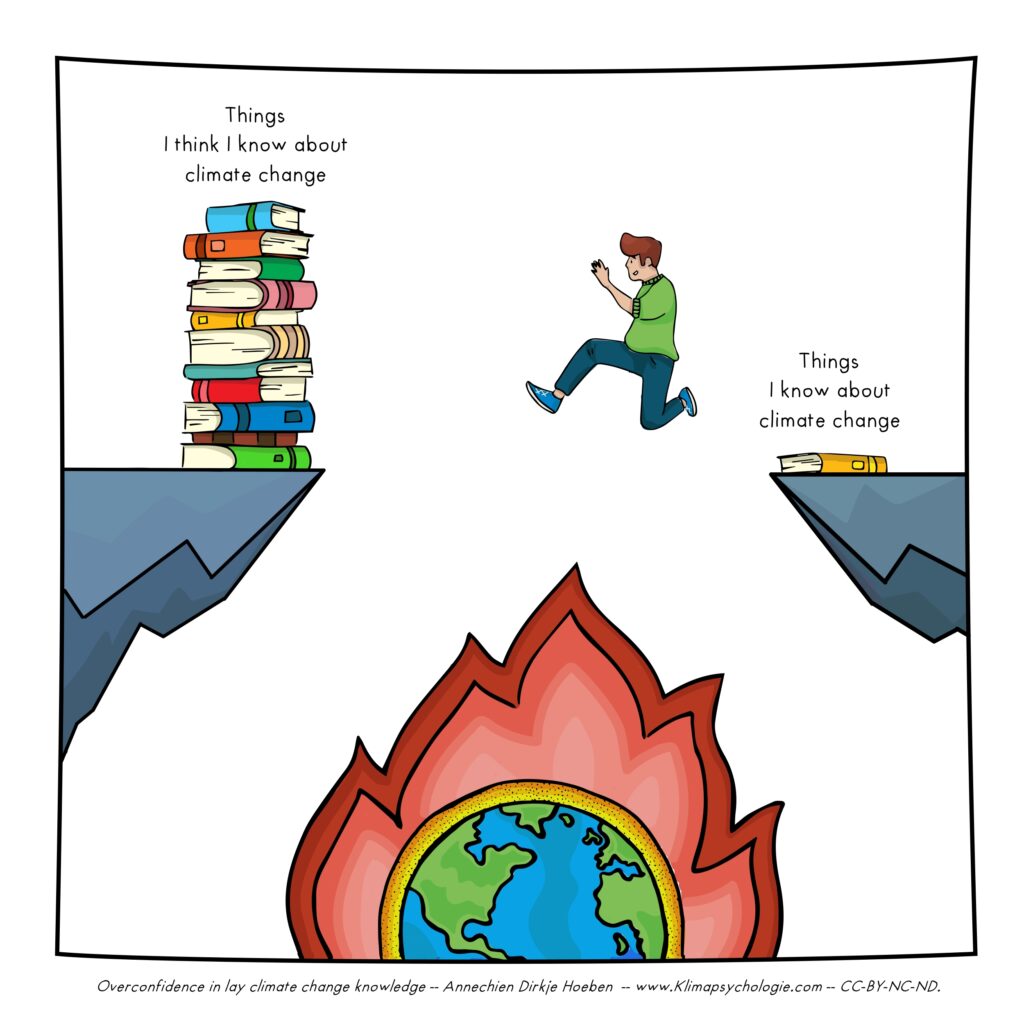 Climate change knowledge in the general public is limited and error-prone, and many misconceptions are held with strong confidence: 60% of people in one of our studies believed that the ozone hole is the main cause for the greenhouse effect, and people were on average 80% confident that their belief is correct.

Other studies found misconceptions regarding the effectiveness of individual decisions: People believe that avoiding plastic is more effective for climate protection than avoiding flights (which is wrong). People also believe that the environment can be better protected by turning off the water while brushing teeth than by reducing meat consumption (also wrong).

While knowledge does not necessarily lead to more climate-friendly actions, such knowledge gaps and confidently held misbeliefs are a challenge for climate policy: People who understand the causes of and solutions to the climate crisis, might be more likely to support the necessary measures.